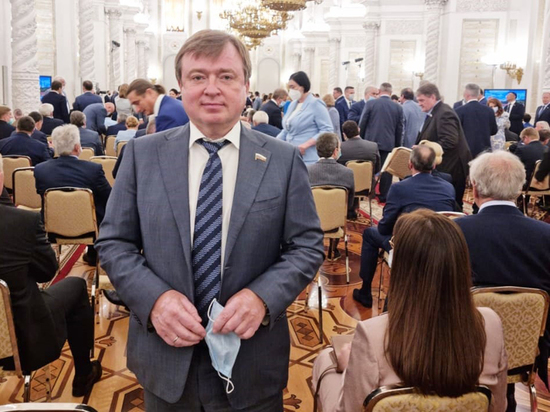 Photo: facebook.com/deputat.maksim.ivanov
State Duma deputy from the Sverdlovsk region Maxim Ivanov said that in the next couple of months the government allegedly plans to make vaccinations against COVID-19 paid for Russians. The parliamentarian wrote about this on the social network, without specifying the source of information and other details.
"The government has a desire to make the vaccine against coronavirus paid from March of this year," Ivanov claims.
He noted that in the United States "they pay $40 for a vaccine," abroad, a Russian drug for coronavirus "costs about $20," and despite this, "there are queues everywhere." The Russians, the deputy added, refuse to be vaccinated, then they get sick and "waste medical time" in order to "go online again" later and oppose vaccinations. These people "do not appreciate the work of doctors," Ivanov believes.
"All reasonable people are running out of patience to convince the "anti-vaxxers," the parliamentarian complains. "How long can you dance around them?"
The deputy also claims that in the same timeframe, rehabilitation for Russians who have recovered from the coronavirus may also become paid.
"I didn't have time – open your wallet," the deputy summed up.
Later, the first deputy chairman of the Duma committee On health protection Leonid Ogul told the media that the option of introducing a fee for vaccinations against coronavirus is not being considered. The parliamentarian added that the vaccine should be "free and safe".