France, under EU sanctions, arrested three villas associated with Russian businessmen. Since the end of February, the country's authorities have blocked €178 million in banks, arrested four yachts and six helicopters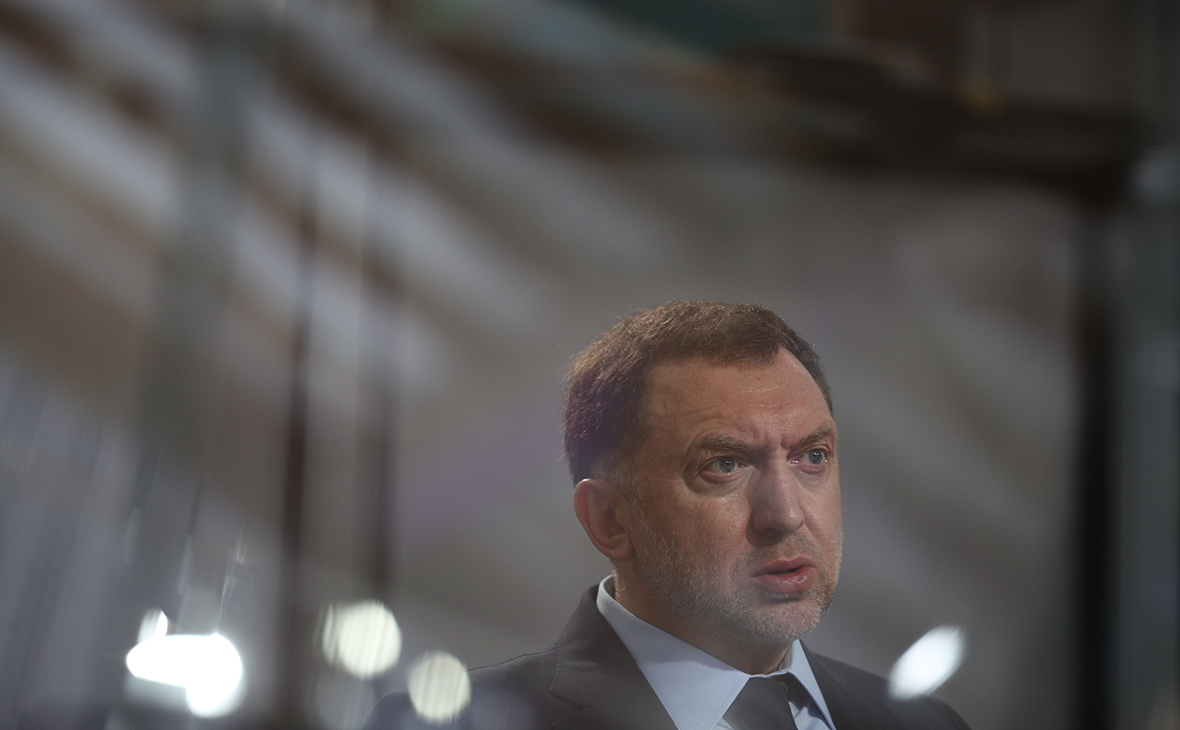 Oleg Deripaska
As part of the implementation of the sanctions imposed against Russia, the French authorities arrested three mansions in the south of the country, allegedly belonging to Russian businessmen, the Nice-Matin newspaper reported.
According to the publication, the list of real estate confiscated by the Ministry of Finance included a villa near the Saint-Tropez resort on the Cote d'Azur. According to Nice-Matin, Oleg Deripaska bought it in 2005.
Another confiscated villa in the vicinity of Biarritz, according to the publication, belongs to the shareholder of "Sibur" Kirill Shamalov. The sanctions list also included a villa near the commune of Saint-Jean-Cap-Ferrat on the Riviera, which looks like a smaller copy of the Palace of Versailles. According to Nice-Matin, it is owned by the chairman of the board of directors of Russian Platinum; Musa Bazhaev.
RBC sent a request to a representative of Deripaska and Shamalov. A representative of Musa Bazhaev declined to comment.
In total, since the end of February, France has blocked €178 million in bank accounts associated with Russians, arrested four yachts, six helicopters worth more than €60 million, three works of art for €7 million, Le Figaro reported with reference to the French Ministry of Economy and Finance.
Since the end of February, the European Union has repeatedly tightened sanctions against Russia. Large Russian businessmen, including Deripaska, Shamalov and Bazhaev, fell under the restrictions. The sanctions include asset freezes and travel bans.
Read on RBC Pro Pro Not a word about dissatisfaction: how to deal with negative emotions in a team Studies Pro Harbingers of dismissal: how to understand that they are ready to say goodbye to you Instructions Pro How consumer and marketing in Russia will change in 2022 Articles Pro Russians switched to crisis shopping models : what and where they buy Research Pro Planning horizon – one day: logistics plunged into a new crisis Forecasts Pro How Fujifilm bypassed competitors and passed a dozen crises Articles Pro What will the conflict in Ukraine lead to. Ray Dalio and Cathy Wood answer Articles Pro How Toyota followed its philosophy during the Great Recession Articles
Deputy head of the Russian Security Council Dmitry Medvedev compared the sanctions against entrepreneurs to the Inquisition and warned that Western authorities would face a large number of lawsuits because of their striving to abolish the right of ownership for Russian business.
Contributions to the article Authors Tags Subscribe to RuTube RBC Live broadcasts, videos and recordings of programs on our RuTube channel