Michael Calvey was outside Russia on the day the military special operation in Ukraine began and now does not plan to return, writes Bloomberg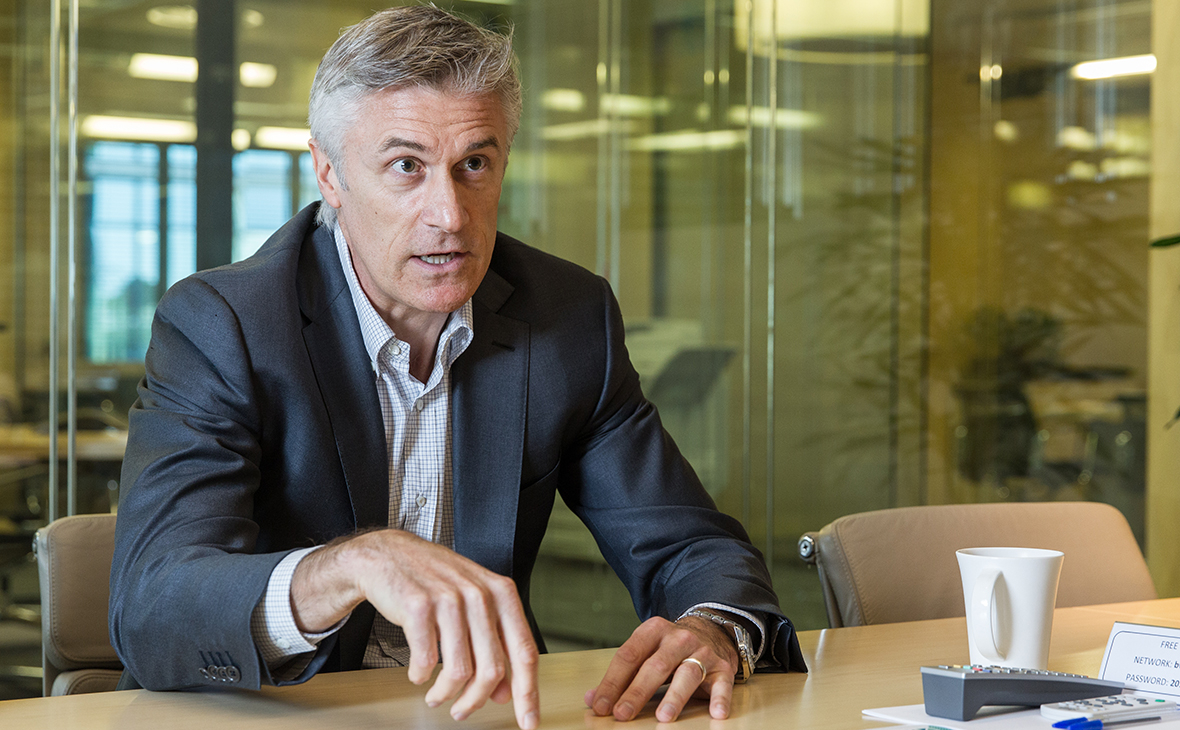 Michael Calvey
Michael Calvey, founder of the Baring Vostok investment fund, was outside Russia on the day the military special operation in Ukraine began and now has no plans to return to the country. This is reported by Bloomberg, citing sources.
According to the agency, the investors Baring Vostok has worked with, including the General Electric pension fund and the John D. and Catherine T. MacArthur fund, are not sure if they can get their money back. Bloomberg recalled that Russia banned non-residents from selling Russian assets after the imposition of sanctions.
RBC sent a request to a representative of Baring Vostok.
Michael Calvey was detained in February 2019 on charges of embezzlement of 2.5 billion rubles. A criminal case was opened against him at the request of a minority shareholder of Vostochny Bank. Sherzoda Yusupova.
According to the prosecution, Calvey and partners in 2015 "organized the issuance of knowingly bad loans" by 2.5 billion rubles. Bank "Vostochny" in favor of the "First Collection Bureau", and then transferred the funds to the Cypriot Balakus, thus causing damage to the "Vostochny". Calvey pleaded not guilty and linked the case to a corporate conflict at Vostochny.
The Meshchansky court agreed that the defendants in the case committed embezzlement on an especially large scale. It was considered a mitigating circumstance that Baring Vostok reimbursed Vostochny RUB 2.5 billion
Read on RBC Pro Pro There are only clones around: how to make money copying someone else's business Articles Pro How an accountant created India's largest bank for the poor at a cost of $6 billion How to avoid burnout How-tos Pro The dark side of the state defense order: what to consider in order not to go to jail How-tos Pro Advertising as a remedy for depression: how Kellogg's survived the recession of the 1930s distortions interfere with our work with money Articles
On August 6, 2021, the Meshchansky District Court of Moscow found Calvey and his business partners guilty of embezzling loans from Vostochny Bank. and sentenced them to probation. Calvey received five years and six months probation. The investor called the verdict insulting and dishonest.
Despite the suspended sentence, Calvey said he was still optimistic about investing in the Russian economy and plans to continue investing in the country. He noted that about 95% of the investment portfolio of the Baring Vostok investment fund he founded is concentrated in Russia and Kazakhstan.
In January of this year, the cassation court overturned the decision on a measure of restraint in the form of a ban on certain actions for the founder of the Baring Vostok investment fund, Michael Calvey. From November 2020, he was forbidden to leave the place of residence from 22:00 to 06:00, use the Internet, visit the premises of the Vostochny bank; and the "First Collection Bureau", to communicate with the defendants in the case. He was also forbidden to leave Russia without the permission of the authorities for five years.
Article content Authors Tags