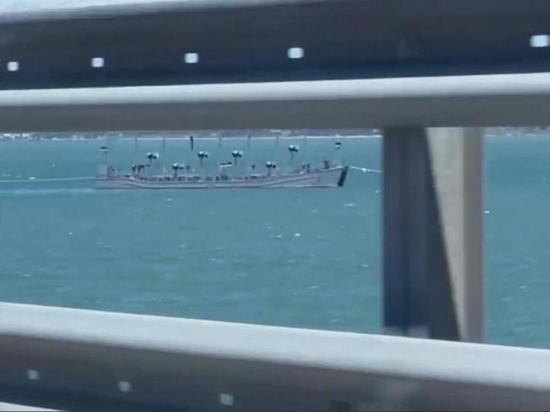 The anti-missile defense of the Crimean bridge was reinforced with barges with corner reflectors in the area of ​​the arches, according to the Military Review Telegram channel.
As specified, pyramidal reflectors are installed in the area of ​​Tuzla Island at a distance of 50-100 meters parallel to the automobile part of the Crimean bridge.
Such structures are used to deceive the radar homing heads of missiles in order to divert the strike from the real target into a false barge.
Earlier, Secretary of the National Security and Defense Council of Ukraine Oleksiy Danilov said that the Armed Forces of Ukraine could destroy the Kerch bridge.