Dillon Nathaniel Drops Upbeat House Track "Where I Belong"
By Akshay Bhanawat – November 4, 2022 0


Facebook


Twitter


Pinterest


WhatsApp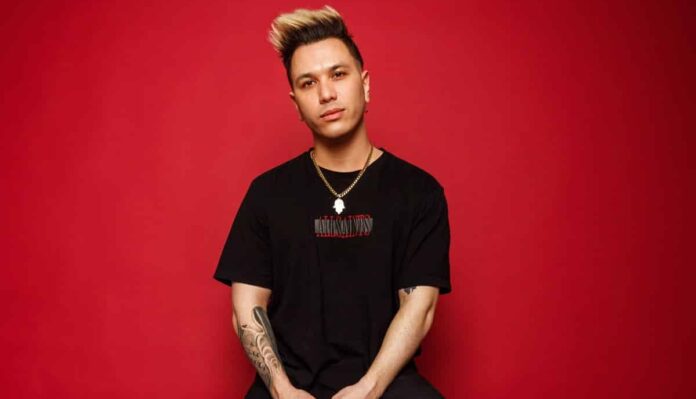 LA-based producer Dillon Nathaniel is proud to present an absolute must-hear with the tasteful, yet gripping single "Where I Belong," out on November 4th via SPINNIN DEEP, the house music centric sub-label of global tastemaker Spinnin' Records.
"'Where I Belong' is by far the most momentous and purposeful record I have ever written. I have struggled with my mental health for quite some time and have recently started to get help. This song is dedicated to all the people in the world who struggle with their feelings and emotions. This song is dedicated to everyone who felt like they didn't belong. You are not alone." – Dillon Nathaniel
No stranger to the exploding house scene here in the states, Nathaniel has rapidly climbed the unofficial producer ranks and firmly established himself as a bonafide, budding star within the genre.
"Where I Belong" showcases the technical excellence that sets him apart from so many of his peers while simultaneously sparing no prisoners from the moment they press play. Listeners are greeted by a deep, booming kick from second one, setting the wheels in motion for a vintage Dillon Nathaniel track ready to be unleashed on the dancefloor.
Once again demonstrating the technical excellence that catapulted him to being a household name within the genre. "Where I Belong" is all gas, no breaks from the start, hitting the listener with a formidable kick from the moment they press play.
Bubbly, heart-pumping launch that segues into a gritty and slightly ominous house beat. "Where I Belong" features vocals from Camden Cox, combined with squelchy basslines and rolling build-ups for a catchy start to the single. A fiery tune that pumps up the dance floor with a deep-pounding bass.
Dillon Nathaniel manages to cultivate a gripping sound of his own with his energetic new track "Where I Belong." Combining a punchy low end with softly sung vocal snippets and grooving percussion, Nathaniel creates a tech house heater around an irresistible bassline. With top-quality production and its dance floor-ready allure, Dillon Nathaniel's "Where I Belong" puts a groovy beat center stage.